Products
Batteries
Chargers
Accessories
Spill Kits
Watering
Battery

Handling
Facility
Equipment
PPE
Stands
Cleaning
Parts
Even the most powerful solar cells do not collect energy at night.

Crown Battery deep cycle batteries offer consistent and reliable power both day and night, meaning that you can keep your renewable energy system running whenever you need it

.
In our opinion, these are the best flooded deep cycle batteries available.

You can find cheaper, you won't find better!!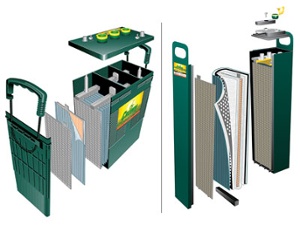 Crown Battery batteries have thicker plates, so they are designed to last longer.

This means low maintenance, no worry power for your renewable energy system

.